A FOCUS ON REAL WORLD RESULTS
Some people want it to happen, some wish it would happen, others make it happen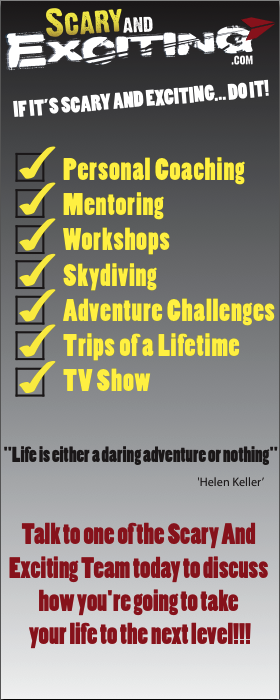 If you want to speed up the process of getting from where you are, to where you want to be then coaching is the solution.
Achieving your goals doesn't have to be an uphill struggle. With smart thinking and effective strategies, your journey to success can be an enjoyable process.
Our coaching provides you with rapid results and an immediate return on your investment.
With a focus on real world results and applications, we're dedicated to helping you create the life you want to live.
If you want to see rapid change in your life, the 90 day online coaching program is for you.
Over the course of this intensive, fast paced coaching program, you will receive:
Daily e-mails containing tasks and worksheets

Weekly challenges that will push your boundaries and expand your comfort zone

Short stories and videos that will motivate and inspire you

Video tutorials of skills to improve your communication, performance and more

Hypnosis tracks to enhance your progress
The Scary and Exciting Online Coaching Program has been designed to guide you from where you are, to where you want to be.
Our services:
Personal Coaching
Personal Breakthrough Sessions
Mentoring
Performance CoachingBusiness Advisory and Corporate Coaching
Contact us today to discuss how we can help you take your life to the next level.
Phone: +614 31 31 47 47
E-mail: peter @ scaryandexciting.com
After working with Peter, I feel like a new person. My fear of the ocean, stairs (I fell off the stairs in the station when I was pregnant and had a phobia of stairs ever since), driving in Parramatta Road - were all gone in a matter of minutes. I couldn't believe it - it felt great! He has helped me change my life for the better through NLP and I will always be very grateful for that. Thanks Peter and keep up the good work!
Since having 2 sessions with Peter Shaw, change is happening! I'm not quite sure how or why - but it's happening at a rapid rate! I have scheduled my next year, I have attained goals I set last year this week! I feel confident the goals I set are achievable and real - I now know I will succeed. My catalyst for change has happened