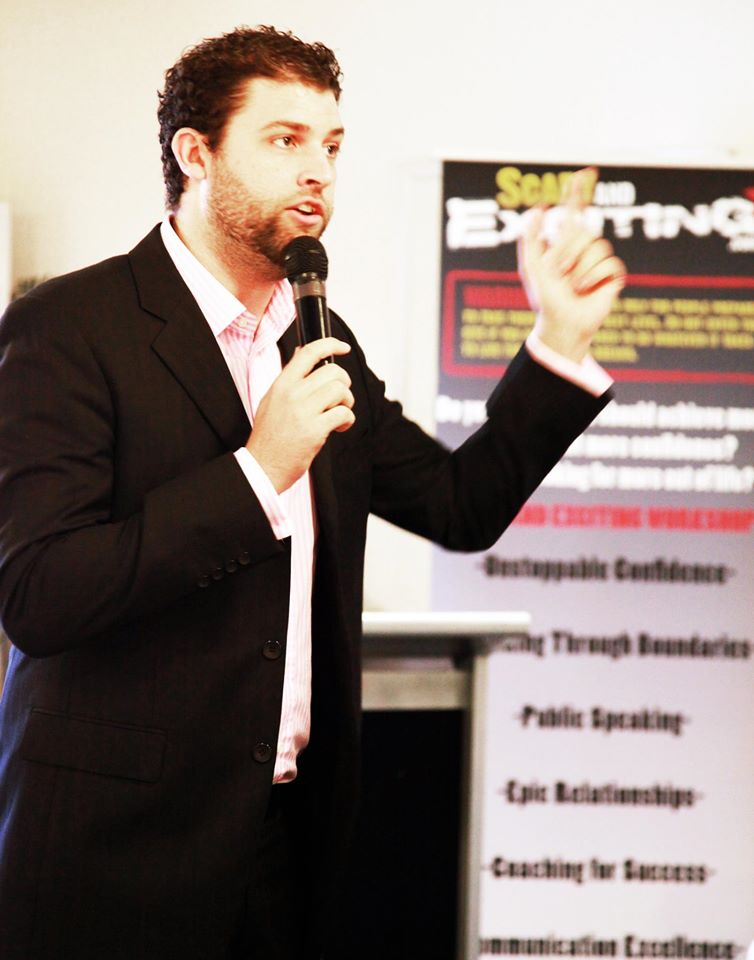 A Message from Peter Shaw...
Too many people live their lives inside of their comfort zone. Never touching the edges, never pushing the boundaries. When a challenge comes up, they turn and run in the other direction… never growing, never learning.
The Scary and Exciting lifestyle ensures you are constantly learning, growing, pushing the boundaries and ultimately – living the life of your dreams. If something scares you, it is an indication that there is an opportunity for growth... if it excites you, it means that it is aligned with who you want to be and the life you want to live. At ScaryandExciting.com, we help you bridge the gap between where you are and where you want to be. It doesn't necessarily happen easily… it takes courage and commitment, effort and persistence to get started. But once you've started, once you've knocked through the first limitations, it gets easier. And trust me... it's worth it. The biggest adventure you can take in life is to follow your dreams.
The Super Six
Want a weekly hit of awesomeness? Each week Peter Shaw rounds up the most interesting life hacks, peak performance breakthroughs and future predictions and delivers them straight to your inbox.
ADVENTURE AWAITS...
2022
Fortune favours the brave. If you want what you've never had, you have to do what you've never done... We have just re-launched Odyssey - a year long voyage into peak performance and personal excellence. We're taking a group of bold adventurers on a transformational journey from where they are to where they want to be. Come join us...
Like what you see and want more? Are you ready to take your life to the next level and turn your dreams in to reality? Join us on the journey of a lifetime...
What Journey Would You Like To Go On?
FIRST TIME?
If it's your first time, you're probably feeling a little excited. But you don't want to mess up what could potentially be the beginning of an epic new relationship. If you just randomly click, you might not get the most out of your first experience... So, if you want to do this right, follow the link below for a quick guide on how to find all of the great stuff on this website.